The location
Saint-Léonard

For more than a century, the Spindler firm has been based within the former Benedictine abbey of Saint-Léonard, at the foot of Mont Sainte-Odile. A favoured spot for contemplation and creation, the hamlet of Saint-Léonard adjoins Boersch, a small Medieval settlement typical of the Alsatian Piedmont.

The history of Saint-Léonard dates back to 1109 and the foundation of the Benedictine abbey. The convent was later replaced by a collegiate of canons from the chapter of Strasbourg Cathedral, until the destructions of the Revolution.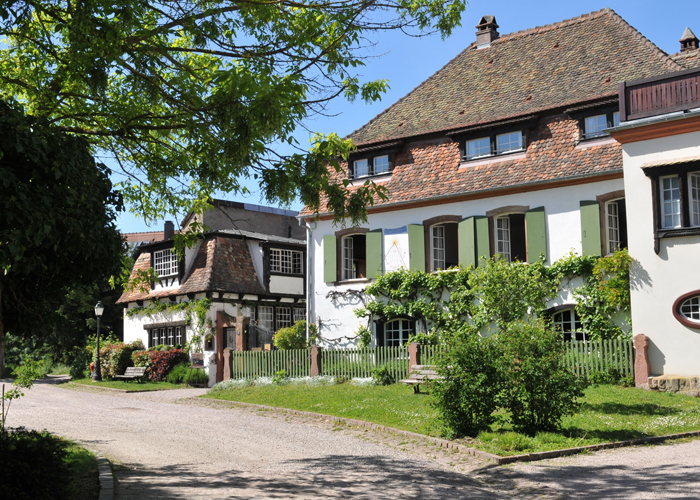 The old courtyard of the chapter was brought back to life around 1889 when Charles Spindler, along with Anselme Laugel, made the hamlet of Saint-Léonard an important artistic and cultural centre bringing together Alsatian and German artists and intellectuals.
It blossomed in 1893 when, influenced by Art Nouveau, Charles Spindler first experimented with marquetry and did much to restore the status of this ancient art form by creating truly original pieces of furniture.
The Spindler company's premises have remained the family residence ever since, as well as the cradle for a craft tradition which has produced the finest marquetry pieces, allowing creative inspiration to truly flourish.